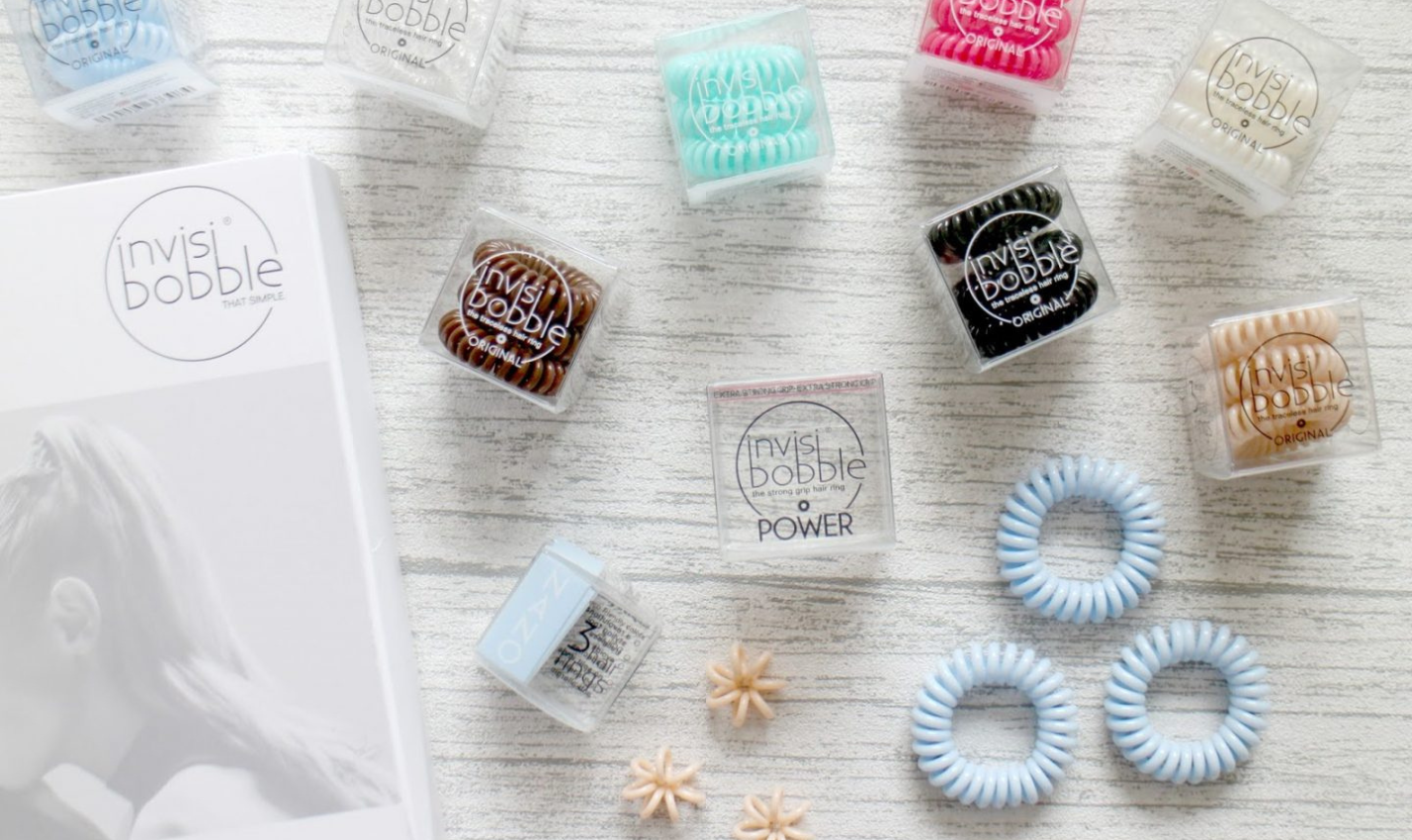 Revolutionizing Hair Care : Invisibobble's Traceless Hair Ties
In a world where comfort meets style, Invisibobble stands as the unparalleled innovator in hair care. The traceless spiral design of these pioneering hair elastics offers an optimal hold while eliminating common issues associated with traditional hair ties. Say goodbye to headaches, split ends, and hair breakage, Invisibobble's unique construction assures a pressure-free, hair-friendly experience.
Key Features :
- Gentle on Hair: The traceless design minimizes hair damage and breakage.
- Strong Grip: Despite its soft touch, it ensures an excellent hold for all hair types.
- Hygienic and Easy to Clean: The non-soaking feature makes Invisibobble a hygienic choice.
Beyond Functionality: Invisibobble as a Stylish Accessory
Invisibobble is not just about functionality; it's a fashion statement. Available in an array of colors and styles, there's an Invisibobble to suit every occasion and mood. It seamlessly transitions from being an essential hair tool to a fashionable wrist accessory, blending with your style statement.
Key Highlights :
- Versatile: From your workout routine to a black-tie event, there's an Invisibobble for every occasion.
- Trendy Colors and Designs: Classic clear, vibrant bolds, or chic metallics, choose your style.
Expanding the Horizons : The Global Range
Invisibobble continues to redefine the boundaries of hair care accessories. The global range encompasses a wide variety of options tailored for different needs and preferences. Without focusing on specific product names, the range offers solutions for those seeking everyday comfort, sport enthusiasts needing a sturdy grip, and fashionistas desiring stylish hair embellishments. The quality remains uncompromised, ensuring an exceptional hair care experience for every user.
Main Aspects :
- Wide Range: Catering to various needs, from daily use to specific scenarios.
- Uncompromised Quality: Despite the wide range, the promise of hair-friendly design stays consistent.
Choose Invisibobble and embrace the perfect blend of comfort, durability, and style in your hair care routine. Your hair deserves the best.