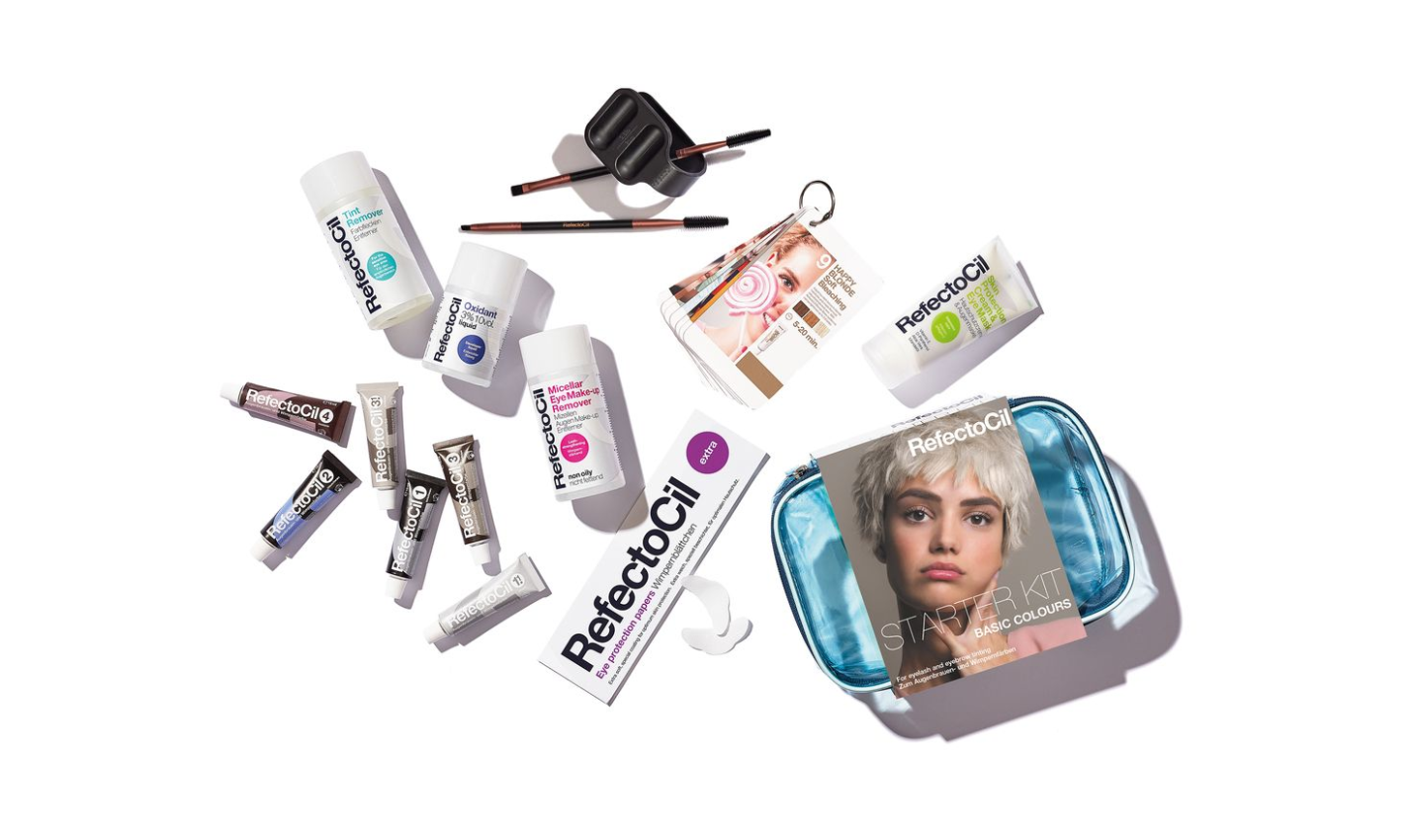 Experience the Power of RefectoCil: The Eyebrow and Eyelash Tinting Game-Changer
When it comes to eyebrow and eyelash tinting, RefectoCil stands as a game-changer. This leading Austrian brand has been redefining the beauty industry for over 75 years, providing high-quality, professional-level products that cater to a diverse range of beauty needs. Here's why RefectoCil is your go-to brand for eyebrow and eyelash tinting:
Long-lasting vibrant color: RefectoCil tints offer intense, long-lasting color that can redefine your look and enhance your natural beauty.
Diverse color range: From deep black to natural brown, RefectoCil offers a variety of tints to suit every preference.
Easy application: With the right RefectoCil accessories, application is a breeze, making it a practical choice for both professional and at-home use.
Unlock the Full Potential of Your Tint with RefectoCil Developer
A tinting routine is incomplete without the right developer. RefectoCil Developer is a key player in achieving vibrant, long-lasting color for your eyebrows and eyelashes. It ensures the color adheres properly, resulting in a rich, evenly distributed color that lasts. Here's what makes the RefectoCil Developer a must-have:
Optimal color development: The developer works seamlessly with RefectoCil tints, unlocking their full color potential.
Gentle yet effective: The formula is gentle on the delicate hair around your eyes, yet effectively delivers the desired color intensity.
Consistent results: With RefectoCil Developer, you can trust you'll achieve consistent results every time, enhancing the trust in the RefectoCil brand.
Elevate Your Tinting Routine with RefectoCil Accessories
For a flawless tinting routine, RefectoCil Accessories are essential. These accessories are designed to make the application process seamless and stress-free, whether you're a professional or a beauty enthusiast. Each product in the RefectoCil Accessories range is a testament to the brand's commitment to providing comprehensive beauty solutions:
Precision tools: The application sticks and brushes are designed for precision coloring, enabling you to achieve the look you desire.
Skin protection: RefectoCil protective papers guard your skin against color stains, ensuring a clean and professional tinting process.
User-friendly: With RefectoCil Accessories, the tinting process is straightforward and manageable, making it a practical choice for both salon and at-home use.
Dive into the world of RefectoCil and experience a comprehensive approach to eyebrow and eyelash tinting.