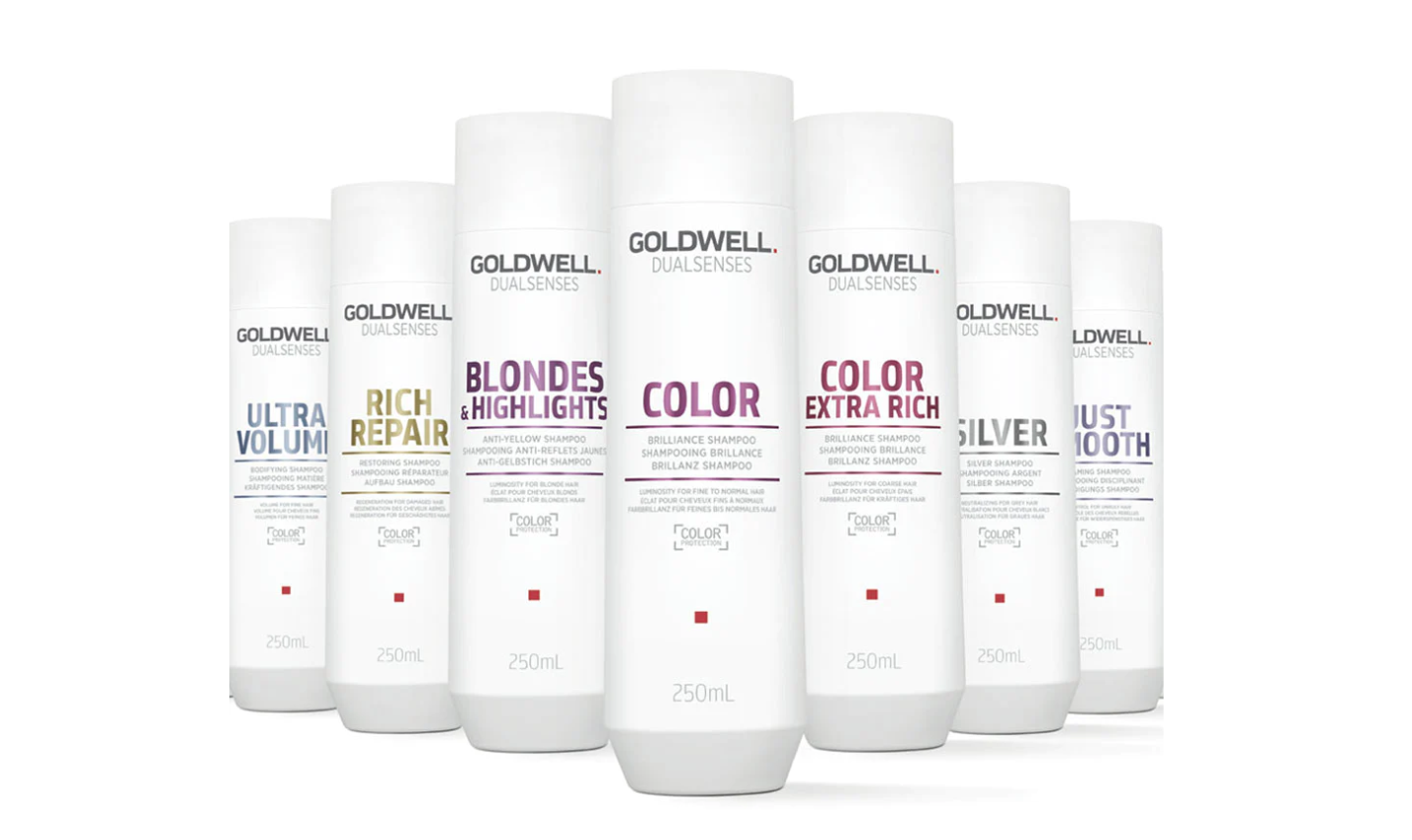 Goldwell: Revolutionizing Haircare with Innovative Solutions
Discover Goldwell, the game-changing haircare brand that has been redefining the industry with its state-of-the-art products and technology. Trusted by salon professionals and home users alike, Goldwell ensures your hair remains healthy, vibrant, and well-styled.
- Cutting-edge technology and research: Goldwell's commitment to constant innovation has led to breakthroughs in haircare, setting new standards for quality and performance.
- Personalized solutions: The brand offers a comprehensive range of products tailored to various hair types, needs, and styling preferences, making it easy to find the perfect solution for your unique hair concerns.
Achieve Salon-Worthy Results at Home with Goldwell
Embrace the power of salon-quality haircare in the comfort of your home with Goldwell's extensive line of products. Elevate your haircare routine with products designed to cater to your specific hair needs while ensuring optimal hair health and vitality.
Customized shampoos and conditioners: Cleanse, hydrate, and nourish your hair with products formulated for color-treated, damaged, or fine and thinning hair.
Targeted hair treatments and masks: Restore your hair's health, vitality, and shine with intensive care solutions for dryness, damage, or color fading.
Discover Goldwell's Comprehensive Product Line
Explore Goldwell's wide range of high-quality haircare products and elevate your hair game to new heights. Each product is specifically designed to address different hair needs and concerns, ensuring you find the perfect match for your hair.
Hair color and toning products: Enhance your hair with Goldwell's Topchic, Colorance, and Elumen lines, offering vibrant, long-lasting color and exceptional grey coverage.
Styling products: Create and maintain a variety of hairstyles with gels, mousses, waxes, and sprays that provide varying levels of hold, texture, and shine.
Haircare kits and sets: Simplify your haircare routine with curated collections that include shampoo, conditioner, and treatment products, addressing specific hair needs in one convenient package.
Choose Goldwell for unparalleled haircare solutions that consistently deliver outstanding results, empowering you to achieve your desired look while maintaining your hair's health and vitality.