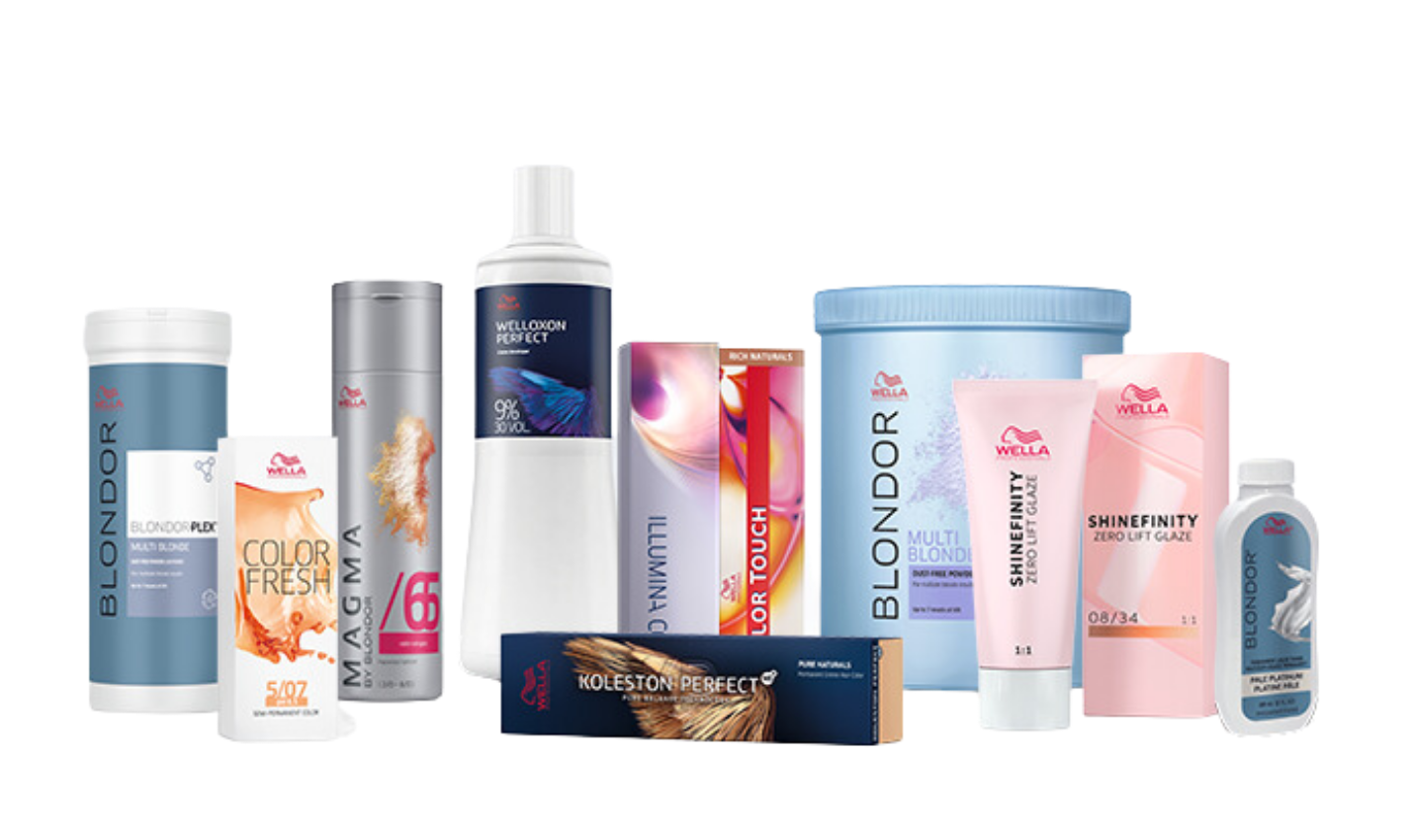 WELLA
Welcome to the world of Wella and its premium range of hair care products. With over 140 years of experience, Wella is a trusted and leading brand in the industry of hair care. Whether you're looking to achieve vibrant hair color, nourish your hair, or style it to perfection, Wella has the perfect solution for you.
Wella Professional is the brand's signature line of high-quality hair care products, specifically designed for use in professional salons. It offers an extensive range of products catering to different hair types and needs, from nourishing shampoos and conditioners to professional-grade hair dyes.
Blondor is Wella's hair lightening range, perfect for achieving the perfect blonde look. This range of hair lightening products provides consistent and reliable results without damaging the hair. It's ideal for creating subtle highlights or full blonde transformations.
For long-lasting and vibrant hair color results, choose Wella's Color Touch range. It's ideal for those looking to add a new dimension to their hair color or experiment with a new shade. The range includes a variety of shades and formulations that cater to all hair types.
Koleston Perfect Me+ is a permanent hair color range that delivers intense and vibrant color results. It's formulated with Wella's Pure Balance Technology, reducing the risk of developing allergies while providing superior color results.
To achieve long-lasting shine and luster to the hair, try Wella's Shinefinity range. It includes shampoos, conditioners, and styling products that help enhance the natural shine of the hair while providing nourishment and protection.
Invigo is a line of hair care products that provides a spa-like experience at home. The range includes treatments, shampoos, and conditioners that nourish and rejuvenate the hair while promoting relaxation and well-being.
Eimi is a range of styling products that helps you achieve the perfect look for any occasion. From volumizing mousses to strong-hold hairsprays, Eimi has everything you need to create any style you desire.
Wella is a brand that you can trust for all your hair care needs. Its range of sub-brands is just a glimpse into the premium hair care products that Wella has to offer. Browse our selection of Wella products today and discover the perfect solution for your hair!